Mill & Mine
227 W Depot Avenue
Knoxville, TN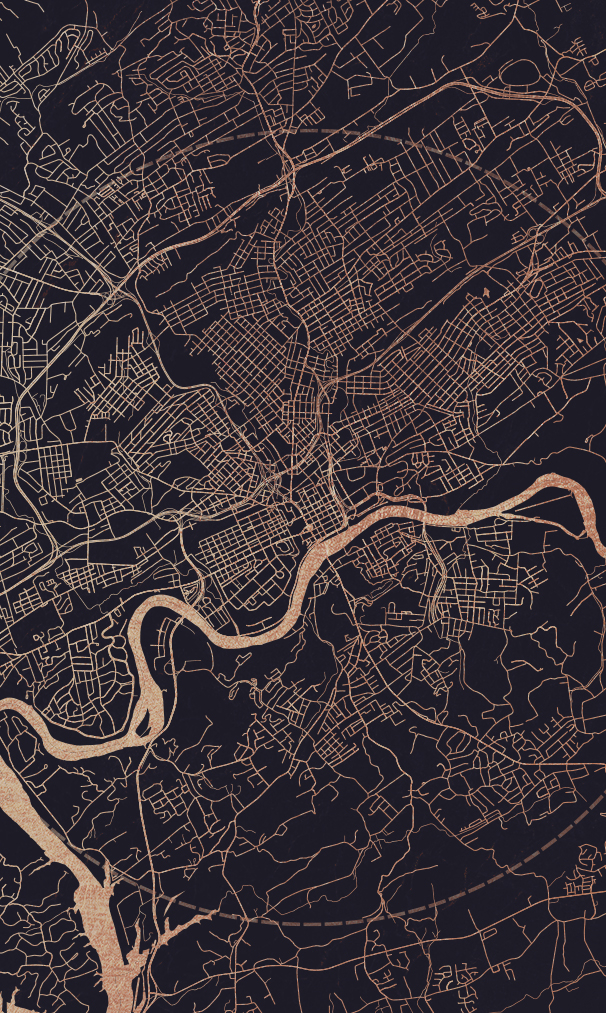 The Knoxville area has an incredible ecosystem of pioneering nonprofits and local organizations that work tirelessly to facilitate a positive, lasting impact in our community. To honor the incredible efforts of the region's most dedicated change makers, United Way of Greater Knoxville is launching the Change Awards. 
The Change Awards is an annual celebration of the organizations, leaders, and employees driving significant change in our area. This formal event will shed light on excellence in philanthropy, leadership, collaboration, and above all, the extraordinary change our nonprofit community has created, together.
Nominations will open to the public on October 1st, 2022, and will close on October 31st, 2022, at 11:59pm. Any individual, business, government entity, nonprofit agency or organization may submit nominations via online form. More information on nomination guidelines, criteria and award descriptions will be made available upon opening day. 
Nominations are now closed and are being reviewed by independent judges. Nominees will be notified prior to the 2022 Change Awards event.
Thank you to all who submitted nominations! We look forward to honoring ALL nonprofits in the region on December 2nd, 2022. More information to come.
Nonprofit Collaboration of the Year
An outstanding collaboration between a nonprofit and another nonprofit, business, government or academic entity. This partnership was successful in achieving a purpose-driven goal with measurable results whether by coming together to address a community issue, better utilize resources, extend services, or deliver other positive outcomes.  
Agency Innovator of the Year
A nonprofit agency that has intentionally implemented new ideas, partnerships or strategies to improve operations, outcomes, or execution of initiatives and/or its mission. By disrupting the status quo, this organization is modeling the way for others and has implemented change(s) to benefit those in need, and the community at large.  
Leadership in Equity & Inclusion Award
A nonprofit organization that actively displays dedication to diversity, equity, and inclusion within the workplace and/or the community.  
A nonprofit professional who is an innovator, collaborator, and driving force for change. This individual instills passion in their colleagues and those around them, inspires action, and dedicates their work to finding solutions that leave lasting impact on the community.
A nonprofit professional who has introduced new ideas or strategies to improve and/or mobilize partnerships, programs, fundraising, operations and other initiatives to benefit those in need and the community at large.
Fundraising Professional of the Year 
A nonprofit professional who has demonstrated outstanding ability and innovation in fundraising initiatives. This individual has excelled in generating critical resources, inspiring action, and has played a key role in the execution of their organization's mission.   
Digital Trailblazer of the Year 
A nonprofit professional whose expertise has enabled their organization to grow, operate efficiently, and effectively execute initiatives critical to their cause. This individual has been a supportive figure within their agency, introducing and/or implementing technological capabilities to aid in their success.  
A nonprofit professional whose creativity and expertise has enabled their organization to effectively execute mission-critical initiatives. This individual has supported their agency by driving key messages to target audiences, increasing awareness, and promoting their cause to influence and inspire community action. 
Young Professional of the Year  
A nonprofit professional between the ages of 18-35 who has demonstrated passion and commitment to their cause and the people they serve, and has shown their potential as a future leader. This person displays excellence in their efforts to drive agency initiatives and community-wide change.
Corporate Social Responsibility Award
A purpose-driven company that prioritizes corporate social responsibility (CSR) by integrating policies, practices, and programs into its business model to encourage philanthropy and community involvement. This company demonstrates a genuine interest in giving back and uses their influence to drive positive outcomes and results for the greater good. 
Knoxville Non-profit Hall of Fame
The 2022 Change Awards will launch the Knoxville Nonprofit Hall of Fame. Each year, one outstanding nonprofit professional will be selected for induction in honor of their unwavering commitment to service and philanthropy. This individual has dedicated their life to helping those in need and has been instrumental in addressing our area's most pressing issues, leaving a tremendous impact on the community, those who care for them, and the organizations that support them.
Award recipients will be selected based on general nomination criteria, as well as the nominator's responses to the specified questions asked for each award. United Way of Greater Knoxville will not have any involvement in the selection of award recipients with the exception of the Knoxville Nonprofit Hall of Fame induction.
There are several sponsorship opportunities available including table donations, presenting sponsor and individual award sponsorships. If you would like to become a sponsor of the 2022 Change Awards, please contact Sarah Shires at shiress@unitedwayknox.org or (865) 521-5583 for more information.