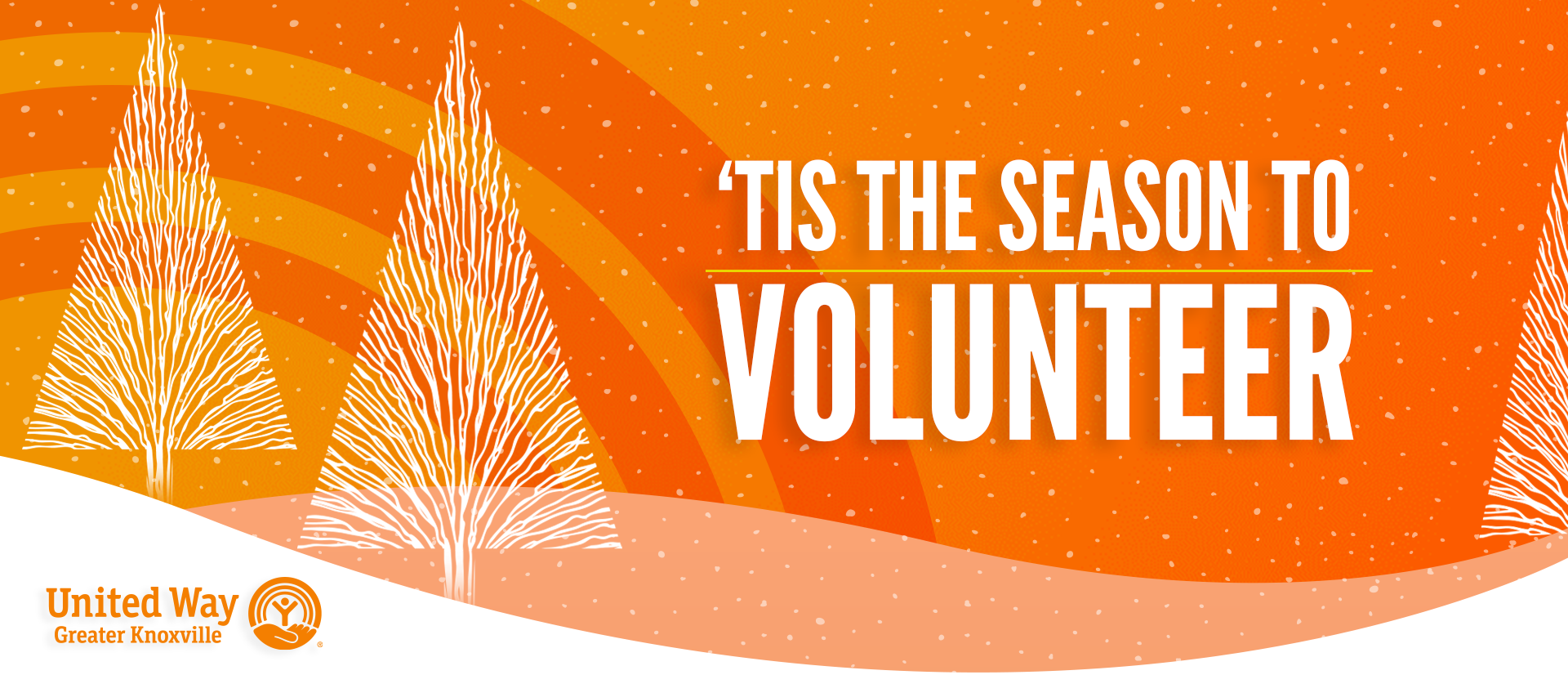 As the holiday season approaches, United Way of Greater Knoxville (UWGK) is excited to launch its annual "Holiday Guide to Volunteering" as part of their Volunteer East Tennessee (VETN) program. The guide serves as a one-stop resource where individuals, families, corporations and groups can find local volunteer opportunities during the holidays. This comprehensive online resource provides dozens of opportunities that are available through January 2024. You can explore the guide at uwgk.org/vol.
The holidays are a time when people come together to celebrate, give back and build community. There's no better way to spread joy and make a positive impact in your community than by lending a helping hand. Whether you're an individual seeking personal fulfillment, a family wanting to instill the spirit of giving in your children, a group looking to strengthen bonds through volunteering, or a corporate partner interested in giving back, the guide has you covered.
UWGK's Community Engagement Manager, Kate Barnett said, "The collective impact we can have when we come together to give back is incredible. We are excited to see people experience the true spirit of giving this season by gathering together to help their neighbors. We hope it will empower people to continue making a positive difference through the new year."
Working alongside their over 200 VETN partners, UWGK has curated this list of volunteer needs, allowing people to find the perfect match for their schedule and interests. Listings are regularly updated with new opportunities, and they are thoughtfully categorized into six cause areas: Arts & Culture, Environment & Animals, Health & Wellness, Hunger & Homelessness, Child & Youth Services and Senior Services. The array of options ensures that all volunteers can find an experience that resonates with them. 
"No matter where your passions lie, there is a volunteer opportunity that will allow you to make a meaningful impact in your community during the holiday season," shared Barnett. "Whether you're passionate about providing food to your neighbors, spreading holiday cheer or contributing to a cause you hold dear, there's a volunteer role for you."
UWGK has connected thousands of volunteers with local nonprofits through its Holiday Volunteer Guide and year-round opportunities, establishing lasting relationships and strengthening the community.
"The Holiday Volunteer Guide is such a good tool that gets the word out to people who are excited and actively looking for ways to volunteer around the holidays," shared Gatlinburg Convention Center and Visitors Bureau's Event Manager, Macey Dance. "It helps minimize the struggle of finding that necessary support and connects us to people who really want to be involved and make a difference in their community."
The Holiday Volunteer Guide exemplifies UWGK's commitment to improving lives by mobilizing the caring power of the community, especially during this season of giving. Regardless of age, skill set or availability, there are opportunities for everyone to get involved and make a positive difference.
Click here to learn more and check out the volunteer opportunities in the guide.