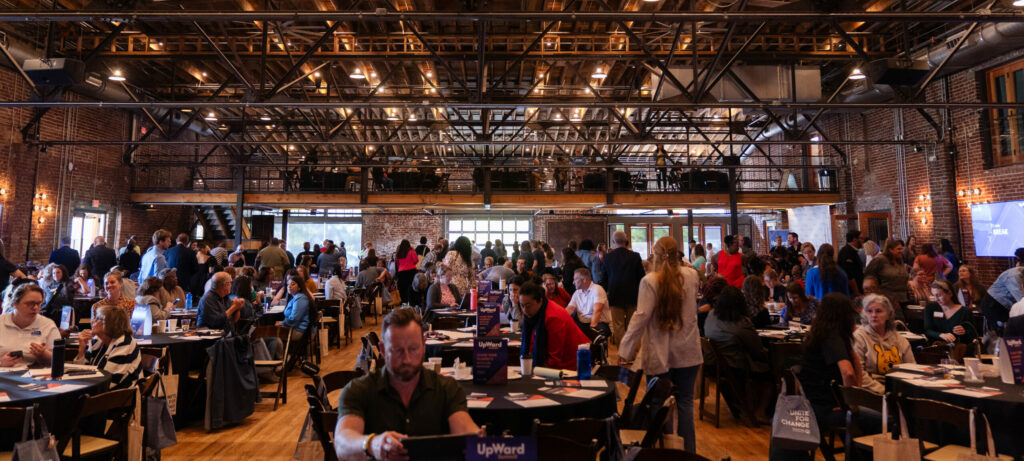 The 2023 UpWard Summit brought more than 350 nonprofit professionals from dozens of East Tennessee organizations together on September 27 for a motivating day of collaboration and action.
Matt Ryerson, President and CEO of the United Way of Greater Knoxville (UWGK) opened the event and noted that the community's collective energy is powered by its willingness to see each other as collaborators. He highlighted how special the Greater Knoxville nonprofit community is, uniquely positioned and fully determined to make our community better. "All of us – community champions, nonprofit leaders, board members, and partners" said Ryerson "have come together today to forge new pathways for our community. I cannot think of a more worthy mission."
This year the summit offered five tracks led by nonprofit leaders, focused on collaboration and UWGK's impact areas: health, education and economic mobility. Attendees got to hear directly from industry peers on topics that ranged from capacity building, housing stability, economic mobility and food security. Sessions also focused on UWGK's newest initiative, Community Schools, which connects neighborhoods and families through 15 Knox County public schools and offers support to those in need.
Heather Hiscox was the summit's featured keynote speaker. Founder and CEO of Pause for Change, Hiscox challenged participants to examine how they learn about complex community problems, share information, consider funding models and criteria, and structure their work and goals for social impact. A first-time visitor to Tennessee, Hiscox noted that she could feel the warmth in the room and was honored to offer her expertise throughout the day.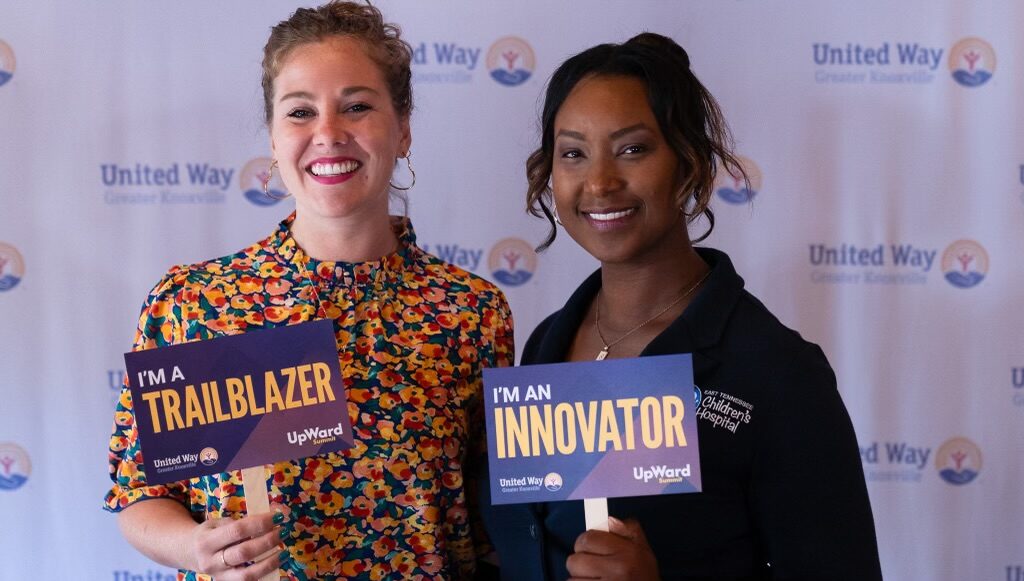 The Upward Summit was hosted and coordinated by UWGK staff members. Torrie Boggs, Senior Director of Community Engagement, expressed her excitement seeing the number of individuals and organizations returning to the summit for its second year. "Participants are learning about the work that's already happening in their community, meeting new people and getting valuable time to connect with each other and this collective work. We're already looking forward to the results of the ideas that will begin today."
During the full-day summit, organizations that formed partnerships during last year's Upward Summit were invited to share their collective impact. The winners of last year's Hackathon, The Muse Knoxville and Centro Hispano de East Tennessee presented the results of their project focused around mental health. Tyrone Beach, Director of Organizational Development and Marketing at The Muse, reflected: "The Upward Summit helps me develop as a nonprofit leader and connect our mission to more people. Our partnership with the United Way allows us to elevate our work, and partner hand-in-hand across our community."
A wide variety of organizations and partnerships shared successes (and challenges) they experienced. Some of the nonprofits that shared the stage include Knoxville Community Development Corporation (KCDC), Centro Hispano/Real Good Kitchen, Nourish Knoxville, Beardsley Farm, Grow Partnership, Rooted East and The Muse/Centro Hispano.
Looking toward the future in the nonprofit community, Ryerson mentioned, "We're in a different chapter of nonprofit service in East Tennessee. We're shifting the narrative to become problem solvers and to offer our entire community the opportunity to convene in the same place for the conversation. It's incredibly inspiring to see this momentum."