Donna is a young lady who came to treatment at Peninsula several years ago. She has an MBA and was working at Oak Ridge involved in research when she started experiencing the symptoms of mental illness. Due to the symptoms interfering with her daily life, she ended up quitting her job. Donna visited the Peninsula Outpatient Center and received treament the Intensive Outpatient Program. It is the largest of the outpatient treatment centers in Knoxville. The campus, also referred to as Peninsula Lighthouse, offers a variety of psychiatric programs for children, adolescents and adults.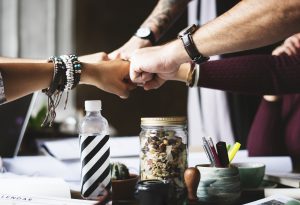 She completed the Intensive Outpatient Program, continued in the psych rehabilitation program, and started applying what she was learning in her daily life. Donna landed a job working at Auto Zone and has continued to manage her symptoms through medication and wellness tools.
Peninsula's Intensive Outpatient Programs are five-day per-week programs that provides a more individualized level of care than traditional outpatient sessions. Peninsula offers both Adult and Adolescent Intensive Outpatient Programs. Each treatment day is three to four hours in duration and provides group therapy and educational sessions. Donating $1.50 – $90.31 will help provide insurance co-pay for clients' medication.
Donna was very excited about the opportunity to tell her story and to say 'Thank you' to United Way and Peninsula for helping her.
United Way of Greater Knoxville is proud to support programs like the Intensive Outpatient Program  that help people in Greater Knoxville. Together, we fight for the Health, Education, and Financial Stability of every person in our community. Change doesn't happen alone. To live better, we must LIVE UNITED.