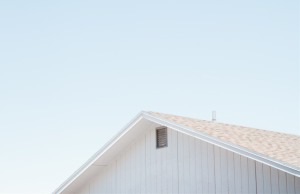 Zackea had always dreamed of owning a home for her family. Although she was motivated, Zackea found that she lacked the information and resources that she needed to purchase her first home. When Zackea found out about the Homebuyer Readiness Program (HRP), she enrolled right away.
The Homebuyer Readiness Program promotes the financial independence and stability of working individuals in Knoxville by providing empowerment-based, one-on-one financial coaching and down-payment assistance to low income, first-time homebuyers. While in the program, HRP staff help participants reduce debt, increase savings, and improve credit scores. Ultimately, the HRP helps participants secure low-interest loans and places them in high-quality energy efficient homes.
To help her purchase a home, HRP paired Zackea with a financial counselor. Through one-on-one coaching sessions, Zackea and her financial counselor examined her credit score, debt level, and spending habits, and established goals, benchmarks, and an individualized plan for Zackea to successfully complete the program.
After months of budgeting, Zackea was proud to announce her results. "My counselor scheduled visits with three lenders after reviewing my new credit report," she says, "My scores had increased and he was confident that a lender would finance my home purchase. Within a few days, my counselor called to tell me that I was approved for the loan!"
Thanks to her counselor and the team at HRP, Zackea and her family now have a home of their own.
United Way of Greater Knoxville is proud to support programs like the Homebuyer Readiness Program that help people in Greater Knoxville. Together, we fight for the Health, Education, and Financial Stability of every person in our community. Change doesn't happen alone. To live better, we must LIVE UNITED.