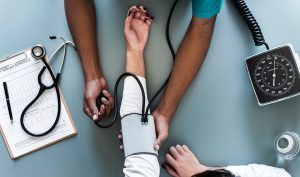 Since she was six years old, Jenny has had to overcome countless obstacles. She spent her childhood shuffling from one foster home to another, and there she was cruelly subject to sexual, physical, and emotional abuse at the hands of those she trusted to protect her. In high school,  to cope with her childhood traumas, Jenny turned to drugs and alcohol. This substance abuse led Jenny to dangerous situations and behavior, with her eventually running away multiple times and being taken into custody by the Department of Children's Services. Luckily, DCS placed Jenny at the Florence Crittenton Agency's Youth Services residential treatment program, where she began to turn her life around.
While participating in the treatment program Jenny attended the New Pathways Academy, an on-site middle and high school where students can continue their education in a safe and stable environment. Along with school, Jenny attended individual and group therapies, substance abuse treatment, and life skills training sessions all offered by the Florence Crittenton Agency. During her stay, Jenny earned her high school diploma and applied to three colleges… and was accepted by all of them. We are proud to say that Jenny is now on track to becoming a Registered Nurse when she completes her undergraduate degree.
Jenny had a difficult start to life, which pushed her down a path of substance abuse and anger. Through the Florence Crittenton Agency's Youth Services and the New Pathways Academy, she overcame her traumas and addictions and is now living the happy, stable life she deserves. United Way is proud to support programs and initiatives such as the Florence Crittenton Agency and the New Pathways Academy that help us improve the Health, Education, and Financial Stability of those in Knoxville that need help. Donations to United Way go towards funding programs that aid victims of abuse and those suffering from addiction, and help them achieve their dreams. Change doesn't happen alone. To live better, we must LIVE UNITED.