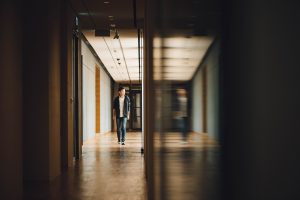 At 15 years, Joe found himself facing a battle.  His single mother became ill and had to spend several weeks in the hospital to recover from an emergency surgery. During her absence from home, Joe found himself struggling to get by on his own.   Joe's mother would have liked for him to receive assistance and care, but found it extremely difficult to get Joe the help he needed while she recovered due to her financial restraints and lack of a support group. Luckily, Joe was a Little Brother of Big Brothers, Big Sisters of East Tennessee (BBBS).
Joe's Big Brother of BBBS, Jim, regularly checked in with his Little Brother. When Jim discovered that Joe was living alone, without substantial food or much support. Jim notified the Support Specialist, Traci, of BBBS, who immediately provided community resources to assist Joe. She also contacted the school to alert them of Joe's unique situation. Meanwhile, Jim helped coordinate food delivery for Joe and assured his sense of safety at home.
When the mother was able to come home from the hospital, she was so grateful to Jim and the BBBS staff for the additional care and concern they showed for her son. She stated, "It really made the difference in him feeling safe at home and her being able to concentrate on getting better instead of worrying about her son."
Big Brothers, Big Sisters of East Tennessee is always seeking mentors that want to make an impact in the One to One Mentoring program. A donation to United Way of Greater Knoxville helps kids like Joe and mentors like Jim by providing training materials, background checks, and supplies for mentor activities.
United Way of Greater Knoxville is proud to fund programs like the One to One Mentoring that help youth in Greater Knoxville. Together, we fight for the Health, Education, and Financial Stability of every person in our community. Change doesn't happen alone. To live better, we must LIVE UNITED.